Mark Hamill be reprising his role as the voice of the Joker
Tara Strong as Batgirl (real excited about that. For those not in the know. Tara also does the voice of Harley Quinn in the Arkham games)
It comes out this summer! So I'm soooo excited. The Killing Joke is one of my favorite  graphic novels!
*flails*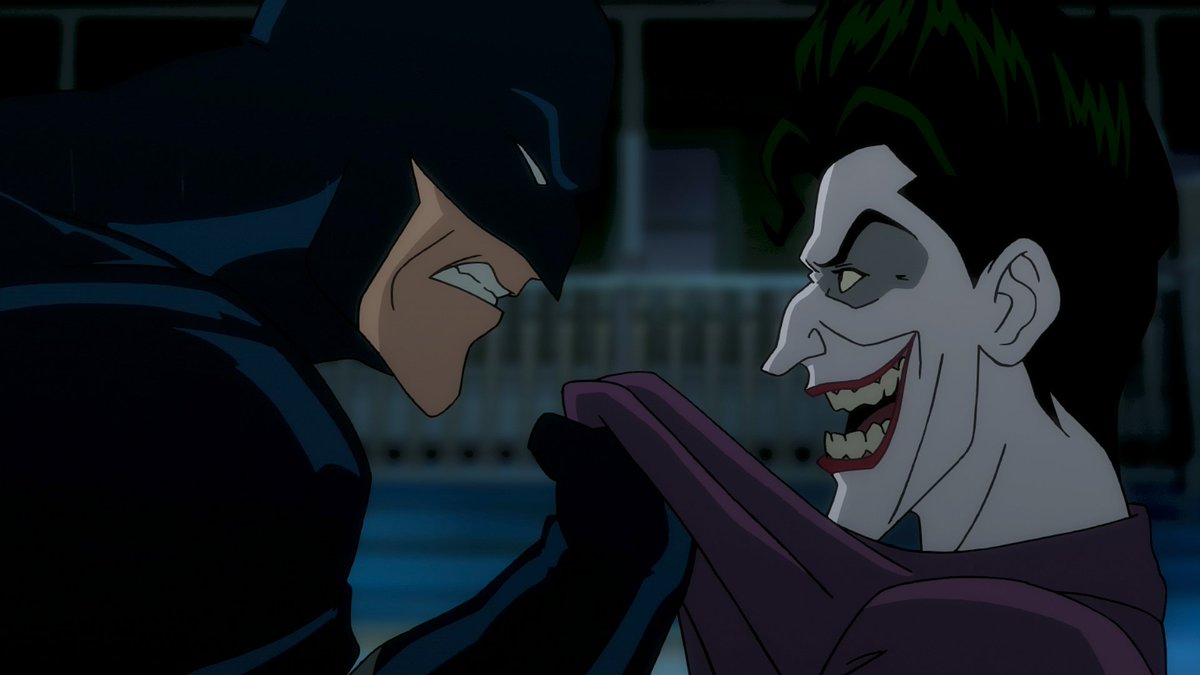 (ARTICLE!)
Although it has been heavily rumored for quite some time, the folks at Warner Brothers Home Entertainment have finally gone and made it official: not only will Mark Hamill be reprising his role as the voice of the Joker in the upcoming animated adaptation of Alan Moore and Brian Bolland's classic graphic novel The Killing Joke, he'll also be joined by veteran voice actor Kevin Conroy as Batman.
Also formally announced for the film are Tara Strong as Batgirl/Barbara Gordon, and Twin Peaks' Ray Wise as Commissioner James Gordon. Right after the big announcement was made, Hamill tweeted the first image from the upcoming film three times—each time with a quote from the original graphic novel and one additional word, eventually spelling out the title THE KILLING JOKE.
Both Hammil and Conroy have a long history voicing these characters, going back almost twenty-five years. They both began playing their respective roles on Bruce Timm's now classic Batman: The Animated Series, and continued on through Batman Beyond, Justice League Unlimited, as well as several of the Arkham Asylum video games.
Although at first it was rumored that The Killing Joke would be their last time together as Batman and the Joker, that appears to not be the case, as both actors are signed on to play the roles again for the upcoming Justice League Action series on Cartoon Network.
Batman: The Killing Joke is set to premiere at this year's San Diego Comic-Con, and will release in stores on Blu-ray and DVD in the summer of 2016.